PERFECT HARMONY PACKAGE 2.5 HR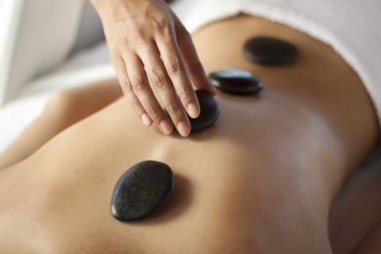 PERFECT HARMONY PACKAGE 2.5 HR
(includes: 30 min foot treatment, 90 min Hot Stone massage, 30 min Head Shiatsu massage).
Over 2 ½ hours you will enjoy a journey of deep relaxation and calm! Begin with a 30 minute foot soak, scrub and massage treatment, aimed to alleviate any stress you are holding and to relax the mind, while being served traditional Japanese tea and sweets. You will then be led to a luxury spa room for a 90 minute hot stone massage treatment. Utilising the complimentary techniques of both oil massage and Hot stone therapy, your therapist will firstly place the warm stones on specific points and meridians of the body, focusing on blockages within the physical or energetic body, releasing and freeing you from anything blocking the flow of your physical, emotional, spiritual or mental health. The heat from the stones warms and relaxes the muscles, which allows the therapist to work deep within the muscles during your full body oil massage, and the warmth of the hot stones improves circulation and calms the nervous system. This produces a deep state of relaxation, and mental and physical healing. Finally, you will finish with a devine 30 minute head Shiatsu massage, the perfect finish to a wonderful healing experience.
This package is perfect for the overworked and over stressed, bringing the mind, body and spirit back into alignment.
*please note this will take you to an external booking platform
Please arrive 10-15 before your package booking to get started on time (package bookings are final on the same day as the booking and we cannot reschedule your booking at short notice). This package is not suitable for pregnancy.
Please note: This package is not suitable for pregnancy.